Occupation
International Mediator and Conflict Resolution Specialist; Mediator; Conciliator; Adjudicator;Family Dispute Resolution Practitioner; Lawyer; Trainer, Dispute Systems Designer; Youth Justice Convenor, Facilitator; Negotiator; CEO Australian Mediation Association; Managing Director Mutual Mediations Pty Ltd.
Qualifications
Bachelor of Commerce; B.Com (Uni of Qld);
Bachelor of Laws; LLB (Uni of Qld);
Graduate Diploma Law–Dispute Management Law(Uni of Qld)
Harvard Law School – Advanced Negotiation Certificate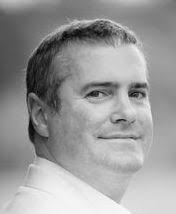 Callum has been at the forefront of mediation in all Australian jurisdictions and further afield internationally through his role as CEO of the Australian Mediation Association (AMA).
Recently Callum was a Director and Co-convenor of the National Mediation Conference 2016 and also appointed as a Registrar of the Administrative Appeals Tribunal within the Commonwealth Courts.
He is a specialist mediator, conciliator, adjudicator and restorative practices facilitator who works as a dispute resolution practitioner in a number of diverse organisations including the Administrative Appeals Tribunal, Legal Aid, the Queensland Civil and Administrative Tribunal, the Attorney General's Department, the Commonwealth Ombudsman and numerous Government bodies and Court systems both Nationally and Internationally.
He has mediated over 1,500 disputes throughout Australia and abroad ranging from civil disputes involving multi-million dollar commercial transactions, conciliations for the Federal Court, to franchise disputes for the National Office of the Mediation Adviser, and complex commercial multi-party disputes.
He has held senior positions in Government organisations and Courts including as a, Registrar, Judges Associate and Adjudicator, in addition to being an accredited mediator under various schemes.
Graduate Diploma in Laws – Dispute Management Law, Faculty of Law, University of Queensland.
Advanced Negotiation Workshop, Harvard Law School.
Mediation Skills Training Certificate; Faculty of Law, Queensland University of Technology University.
Leading Edge Alternative Dispute Resolution (LEADR) – NMAS Accredited Mediator.
Queensland Law Society NMAS Accredited mediator.
Accredited Mediator – National Courts of Justice, Papua New Guinea.
Certificate of Adjudication (Qld) – Adjudicate Today.
Certificate of Adjudication (NSW) – Adjudicate Today.
Certificate of Adjudication (SA) – Adjudicate Today.
Accredited Convenor – Youth Justice Conferencing – Queensland Government –  Department of Communities.
Registered Primary Dispute Resolution Practitioner – Federal Government – Attorney Generals Department.
Callum has recently been effectively engaged in the South Pacific Region to mediate Indigenous and land owner resource sector disputes. He has actively mediated and participated in over 1,500 mediations in all areas of the commercial legal arena, the workplace sector and family law disputes as well as community consultations. Other dispute areas dealt with include Commercial contracts; Environmental; Public Policy; Sporting Associations; Political, Criminal Law; Juvenile Justice; Indigenous Affairs; Employment Law; Industrial Relations; Administrative; Property; Franchising; Information Technology; Construction; IR; Trade Practices; and Intellectual Property.
Callum recently completed a training and accreditation program for the Solomon Islands and PNG Judiciary and leads a team of specialist mediators in PNG. He mentors Judges of the PNG National Court in the process of mediation via the PNG Court Annexed ADR program.
He was appointed as mediator in 2005 by the Australian Federal Government to co-mediate a resolution of the Aboriginal Tent Embassy issues and its future in front of Old Parliament House in Canberra. This was the largest Indigenous mediation process ever undertaken in Australia.
Callum Campbell is also a specialist dispute consultant on the Mediator Project Panel for the East Timor/Fiji initiative with Mediators Beyond Borders – Partnering for Peace, a non-profit humanitarian organisation established to partner with communities worldwide to build their conflict resolution capacity for preventing resolving and healing form conflict.
Specialties: Resource sector and land owner disputes; Mediation with Indigenous peoples, Mediation/ADR as a nation building tool; How can mediation enhance governance, party certainty and thereby enhance economic development; sustainable development; community dialogue and facilitation.
Appointed mediator in 2005 by the Federal Government to co-mediate a resolution of the Aboriginal Tent Embassy issues and its future in front of Old Parliament House in Canberra. The Tent Embassy was originally founded in January 1972 by a group of Aboriginal protesters who believed the Government's policy regarding Aboriginal land rights was wrong, racist and unfair. The Embassy has survived in different forms for over 30 years, gaining renewed support from many quarters both Indigenous and non-Indigenous communities at a National and International level.
Mediation Coach for the University of Queensland's Mediation course. Mediation coach also for similar courses at Bond University.
Independent Chairperson – North-South Bypass tunnel – Community Liaison Groups. The Chair is independent from RiverCity Motorway and from the Leighton Contractors and Baulderstone Hornibrook Bilfinger Berger Joint Venture (LBBJV). The Chair acts as independent resource and facility for the community.
Mediator Mentor and primary dispute resolution practitioner for the inaugural Federally funded National Family Relationship Centre to open in South-East Queensland.
Established a Body Corporate conciliation program for the Commissioner of the Department of Tourism, Fair Trading and Wine Industry in compliance with new legislation.
Mediated and designed dispute systems for Queensland Health in 2005/2006/2007 as a result of the Forster Report.
Approved mediator for the Supreme, District and Magistrates Courts of Queensland.
The Alternative Dispute Resolution Forum was established several years ago to be an exciting place to gain new knowledge and to share information with colleagues in the field. The practitioner-oriented Forum is attended by ADR scholars and graduate students in addition to ADR professionals from Brisbane and the surrounding area. Forum activities are open to anyone interested in alternative dispute resolution.
Federal Government – mediator/facilitator – Aboriginal Tent Embassy dispute.
Federal Magistrates Court – Family Law Conciliator.
Federal Government – Australian Customs Service – panellist mediator.
Federal Government – Office of the Mediation Advisor – panel member.
Federal Government – Office of the Grocery Ombudsman – panel member.
Federal Government – Motor Vehicle Insurance & Repair Industry – mediator.
Federal Government – Family Relationship Centre – mediator mentor.
Queensland Government – Commissioner for Body Corporate – conciliator.
Queensland Government – Environmental Protection Agency – Mediator.
Queensland Government – Queensland Transport – Panellist Mediator.
Queensland Government – Queensland Health – Panellist Mediator.
Queensland Government – Communities Dept – Youth Justice Convenor.
River City Motorway – LBBJV – Bypass Tunnel – Independent Chairperson.
Legal Aid Queensland's Chairpersons Panel – conferencing.
Crown Solicitors Office – Native Title Section – Mediation – experts register.
Brisbane/Redcliffe/Maroochy City Council – specialist services/mediator.
Education Queensland – panellist mediator.
Adjudicate Today – adjudicator.
Kimberley Land Council – panellist mediator.
North Qld Land Council Native Title Representative Body – mediation.
Queensland South Representative Body Aboriginal Corporation – mediator.
Torres Strait Regional Authority – panel mediator.
Gurang Land Council – panel mediator.
Relationships Australia – sessional mediator/mediation mentor.
Associate to the Hon. Justice B.H. McPherson CBE – Qld Court of Appeal.
Acting Associate to the Hon. Sir Anthony Mason KBE, AC – Solomon Islands.
Flower & Hart Solicitors 1998 – 1999.
Asia Pacific Mediation Forum.
World Mediation Forum.
LEADR.
Mediators Without Borders.
Concerned Mediatos.org.
Harvard Law School – Program on Negotiation.
In recent years, Callum has worked with the judiciary in PNG, alongside the establishment of Court-Annexed mediators, he has played a critical role in teaching ADR to members of the PNG judiciary, the legal profession and the community and the implementation of the PNG civil mediation program.
He has undertaken similar work in the Solomon Islands and Fiji.
He was appointed in 2005 by the Australian Federal Government to mediate a resolution of the Aboriginal Tent Embassy issues and its future in front of Old Parliament House in Canberra.
Callum was a facilitator with the Defence Abuse Response Taskforce and has success in assisting others to develop with conflict resolution, which is based on a deep-seated belief in, and a passion for interest based facilitation.
Callum recently won an award from the Resolution Institute in Australia for his 'Contribution to the Professional Development of Others in Dispute Resolution' for his dispute resolution work.